How Scuba Diving may improve your health
Scuba Diving
How Scuba Diving may improve your health
Written by Scuba Turtles | 12 February 2023
There are numerous reasons why people enjoy this sport, from discovering the unknown and admiring magnificent aquatic wildlife to making new friends and creating memories that will last a lifetime. But what happens if we told you that scuba diving is indeed beneficial for your health?
If you're wondering whether you should start a sport or remain sedentary, let us convince you why you should try scuba diving and how you will benefit from it.
1. Decreases blood pressure and enhances blood circulation
When we spend time underwater, our body try to get used and adapt to the gradient pressure. Each one of your muscles require more oxygen to perform normally, so your blood vessels dilate to allow this. Furthermore, our bodies adapt to this pressure by slowing down our breathing in order to reduce air consumption, and this has been shown to help by lowering our blood pressure. A good diver must breathe deeply and slowly and several studies now presume that regular divers are less inclined to suffer from a heart attack or stroke.
2. Boost your bone health
Diving generally requires being outdoors and exposed to sunlight. Fortunately, the sun is the body's primary source of Vitamin D. This Vitamin is essential for our health, but getting enough of it from food can be difficult. Therefore, getting enough vitamin D increases the body's calcium intake, which is necessary for healthy bones and teeth.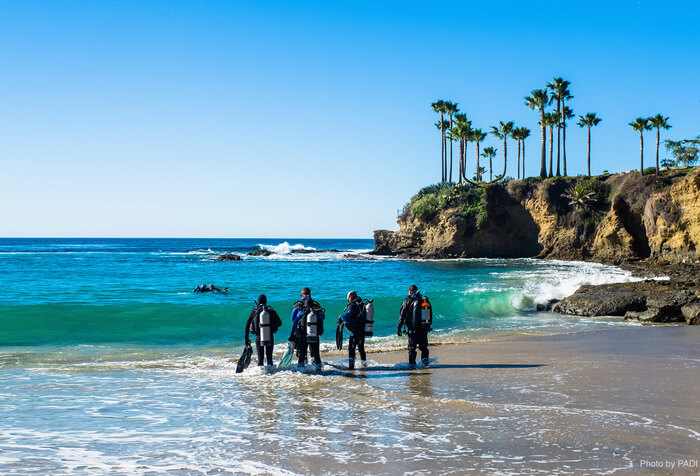 3. Improves your fitness and flexibility
Can it be a better sport than the one that gets you in shape with a relaxing workout? As you effortlessly float underwater, the movements you make put all your muscles to work against the water's resistance.This motion increases the heart rate, invigorates muscles and builds stamina and strength. Furthermore, underwater activity is easier for joints and ligaments as well.
Learning how to dive and relax the body and mind enables your muscles to ease and thereby increase your flexibility.
4. Lowers stress levels and strengthen mental health
As previously mentioned, breathing control and diving are a whole. Some may call diving a form of meditation. Meditation, like diving, is well known for the relaxed mental status that can provide. Helps ease stress levels, control anxiety, reduce age-related memory loss, combat addictions and promote emotional health and self-consciousness.
Ready to discover the health benefits of scuba diving by yourself? Go ahead and sign up for a course at Scuba Turtles and start learning today with PADI eLearning.