Sightseeing
Top 5 beaches near Navarino Bay
Written by Scuba Turtles | 12 Sep 2022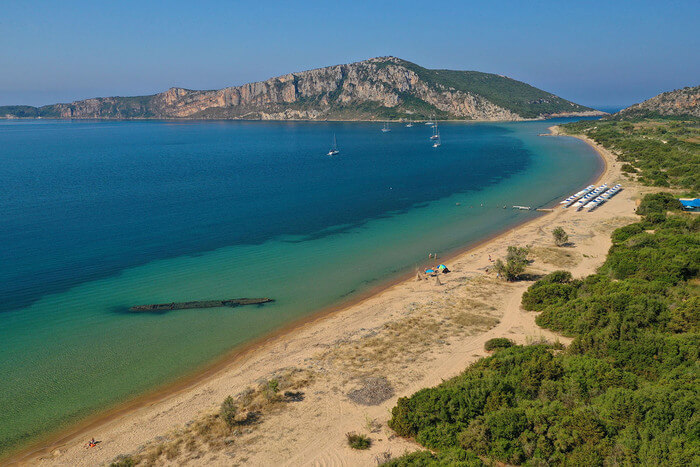 Greece is one of the leading holiday destinations in the world, with more than 30 million tourists visiting each year. Being the thirteen most visited country in 2022, it is difficult to find regions and beaches where mass tourism is not the norm. If you are in search of a more unique and peaceful Greek experience, you might consider the Peloponnese and especially Messenia as your ideal destination. Discover with us the top 5 beaches near Navarino Bay
Here we have a list of our favorite beaches near the Navarino bay area to show you that continental Greece has nothing to envy to the Greek islands.
1. Voidokilia Beach
Ranked as one of the finest beaches in the whole county, Voidokilia have all the features that will make you fall in love. The unusual shape of the bay, like the Greek omega character, makes it the most Instagramable beach, but this is not all. Sandy dunes and shallow aquamarine waters make it an ideal place to protect against wind and waves. If you have enough strength after swimming around, thrust yourself into a short trek to the Pylos old castle, Paleocastro, on top of the hill and visit the Nestor cave on the way up.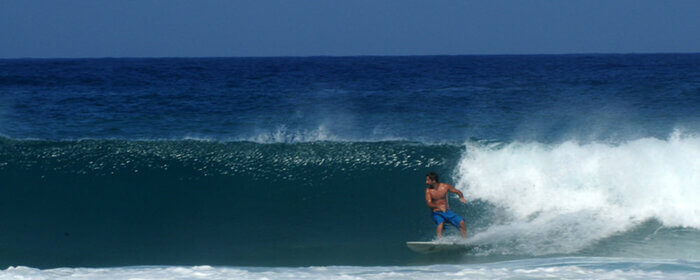 2. Lagkouvardos Beach
Few places in the region are suitable for surfing, which is where Lagkouvardos stands out. The two-kilometre golden sandy coastline is commonly frequented by surfing and windsurfing enthusiasts. Although famous for wind and waves, this beach is ideal for beginners because of the lack of strong currents. You can always protect from the sun by the beautiful pine trees that surround the area, as well as experience beautiful sunsets late on the afternoon.
3. Romanos Beach
Also known by the locals for the name of Glyfadaki, this shore is perfect if you seek for space and silence. At the edges of the beach you can find local beach bars with sun loungers, but if you walk in the middle, you will practically be alone. High sandy dunes, nests of sea turtles, with the potential of witnessing baby sea turtles hatching, make Romanos beach a unique place in the whole Messenia region.
4. Petrochori Beach
On the far end of Glyfadaki is Petrochori Beach. This part is famous for its unique landscape. Here you can find high sand dunes and turquoise clear waters. You can witness beautiful sunsets with a cocktail in your hand from the many options Petrochori has to offer. If Snorkeling is your thing, a beautiful rocky cove next to Petrochori beach is waiting for you to explore!
5. Divari Beach
Divari also known as Chrysi Akti is located next to Gialova and right across Pylos town. It's a beach of incredible natural beauty, overlooking the bay of Navarino. Behind you can find the lagoon of Gialova where you can witness beautiful Flamingos. Thousands of birds flying to Africa in autumn, stop at the Gialova lagoon to rest and "refuel" for the last time before the long journey of 3000 km over the Mediterranean Sea and the Sahara desert.
The beach of Divari has a total length of about 4 km, starting from Gialova and ending at a small beautiful beach, where the path to Voidokilia and the path to Paliokastro begin. At the end of the beach, you can reach the beach of Sfaktiria by swimming!
The beach of Divari is located in a protected area of the Natura 2000 network.