Underwater Navigator
Be the scuba diver everyone wants to follow because you know where you are and where you're going. The PADI Underwater Navigator course fine-tunes your observation skills and teaches you to more accurately use your compass underwater. If you like challenges with big rewards, take this course and have fun finding your way.
300 €
Contact Us
Course Info
Learn how to navigate underwater with 3 open water dives.
Includes
PADI Materials
Certification fees
Scuba Equipment & Compass.
Duration
1-2 days depends on your personal commitment.
eLearning
Study online before your course.
Total time 2-4 hours.
Requirements
Being at least an Open Water Diver.
Minimum age 10 years old.
How to become an Underwater Navigator
It's easy to get disoriented underwater if you don't know how to use a compass or natural navigation clues. Learn how to easily find your way back to boat or shore without returning to the surface and avoid long, exhausting swims.
INDEPENDENT STUDY
PADI eLearning makes it easy to improve your underwater navigation skills. Start your course online whenever, wherever it's convenient for you.
Work at your own pace, online or offline, using a computer or mobile device.
AT THE DIVE SHOP
With Your Instructor
Practice using a compass on the surface, then apply your skills underwater during three dives. Learn how to estimate distance, follow natural clues and practice finding your way back to the boat or shore.
Scuba diving requires a minimum level of health and fitness. Chronic health conditions, certain medications and/or recent surgery may require you to get written approval from a physician before diving. Avoid disappointment, download and review the
Diver Medical
form to ensure you won't need a physician's approval to dive before enrolling in a scuba course. Instructors and dive center staff are not physicians and should not be asked for medical advice; only medical professionals can give medical clearance to dive. If you (or your physician) have questions about medical fitness to dive, contact the experts at
Divers Alert Network
(DAN).
The first dive of the PADI Underwater Navigator Specialty course may count toward your Advanced Open Water Diver certification – ask us about how to earn credit.
Every PADI Specialty you earn gets you one step closer to becoming a PADI Master Scuba Diver™. Only 2 percent of divers ever achieve this elite rating.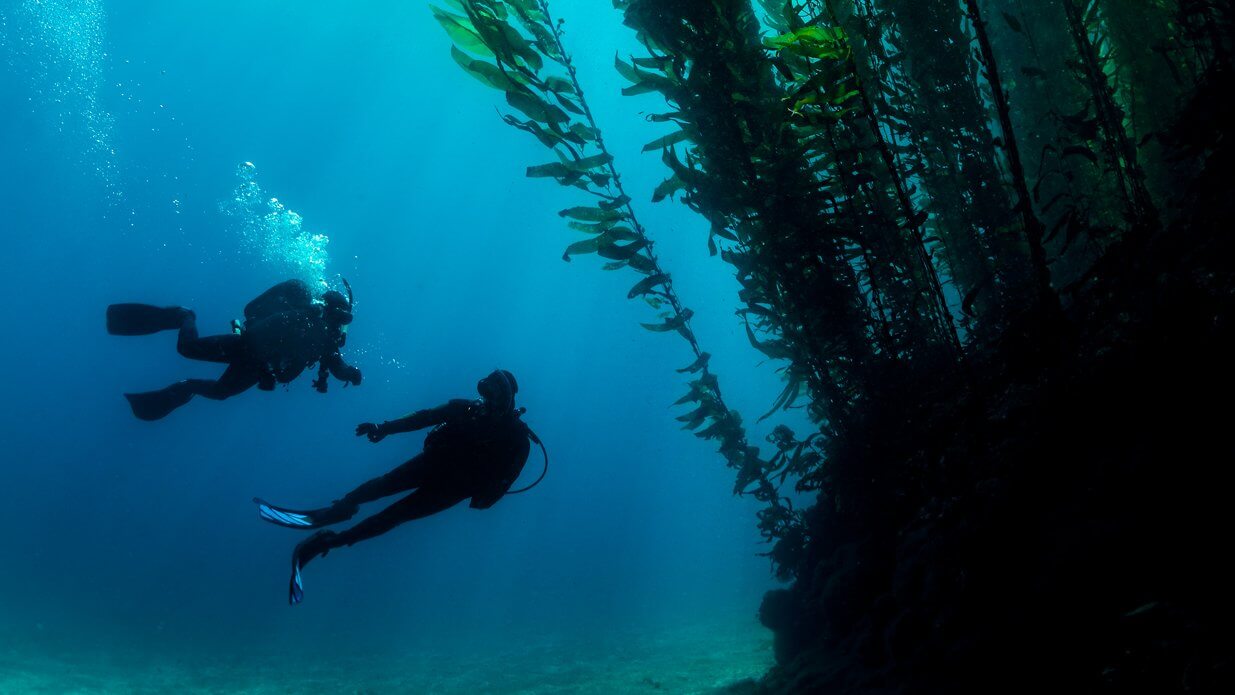 During the PADI® Deep Diver course, you'll learn how to plan deep dives, manage your gas supply and how to identify and manage narcosis.
Becoming a PADI Emergency Oxygen Provider lets you breathe easy knowing that you can recognize scuba diving illnesses treatable with emergency oxygen, and are prepared to offer aid.
Enjoy dives even more when you can recognize and identify fish families and their characteristics.