Underwater Naturalist
Take the PADI Underwater Naturalist Specialty course and you'll see new things, even on the most familiar scuba diving sites. Why? Because when know more about symbioses, underwater ecology, and aquatic plant and animal habitats, you notice behaviors and see creatures you may have previously missed. Learn more about the local ecosystem and take a closer look on your next scuba diving adventure.
230 €
Contact Us
Course Info
Learn about the local underwater environment with 2 open water dives.
Includes
PADI Materials
Certification fees
Scuba Equipment
Duration
1-2 days depends on your personal commitment.
eLearning
Study online before your course.
Total time 2-4 hours.
Requirements
Being at least an Open Water Diver.
Minimum age 10 years old.
Become an Underwater Naturalist
Get a better understanding about the local ecosystem and the differences between terrestrial and aquatic worlds. See new things, even in the most familiar dive sites.
INDEPENDENT STUDY
Contact us to get your PADI Underwater Naturalist Manual and start learning about key differences between the terrestrial and aquatic worlds. After reading the manual and filling out the Knowledge Review, you're ready to meet with your PADI Instructor and plan your underwater naturalist dives.
AT THE DIVE SHOP
With Your Instructor
You will put in action your new knowledge in two scuba dives, where you will practice grouping aquatic life and how to interact with it.
PADI Courses require a minimum level of health and fitness. Chronic health conditions, certain medications and/or recent surgery may require you to get written approval from a physician before diving. Avoid disappointment, download and review the
Diver Medical
form to ensure you won't need a physician's approval to dive before enrolling in a scuba course. Instructors and dive center staff are not physicians and should not be asked for medical advice; only medical professionals can give medical clearance to dive. If you (or your physician) have questions about medical fitness to dive, contact the experts at
Divers Alert Network
(DAN).
Get credit! The first dive of this PADI Specialty Diver course may credit as an Adventure Dive toward your Advanced Open Water Diver certification – ask us for more information.
The Advanced Open Water Diver course is all about advancing your skills. You'll practice navigation and buoyancy, try deep diving and make three specialty dives of your choosing.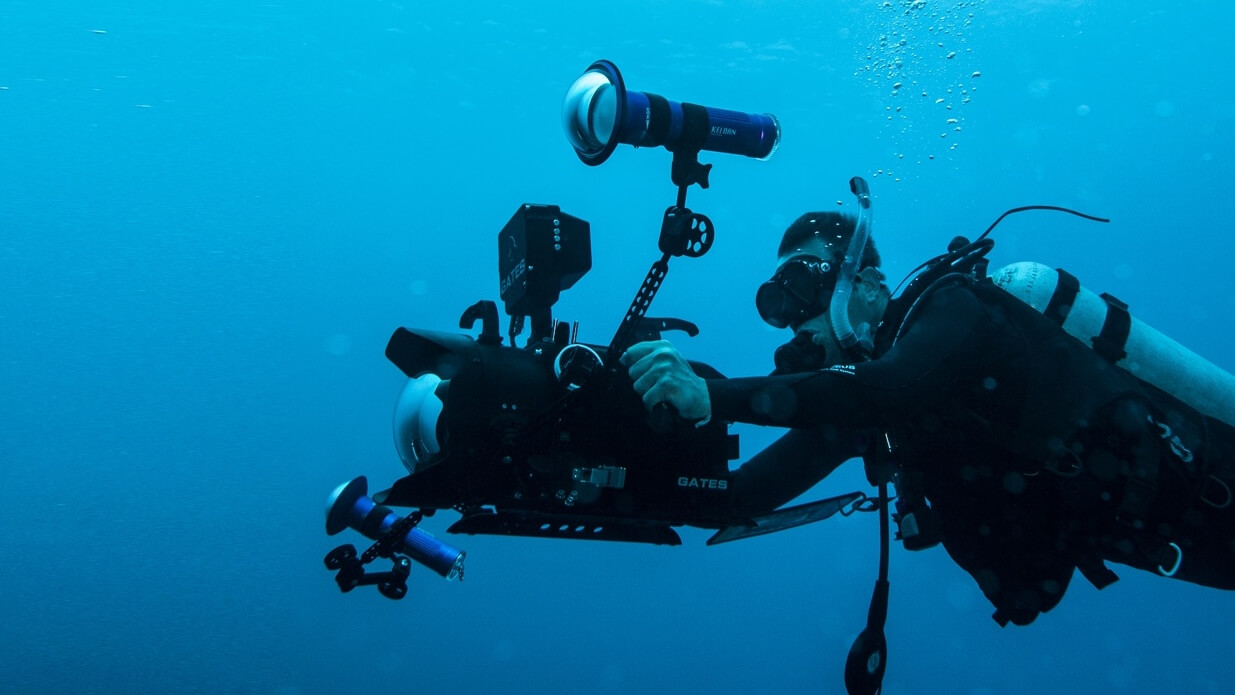 Learn professional tricks and tips for taking great photos underwater and the best way to capture video while scuba diving.
The PADI Underwater Navigator course fine-tunes your observation skills and teaches you to more accurately use your compass underwater. If you like challenges with big rewards, take this course and have fun finding your way.