Peak Performance Buoyancy
Peak Performance Buoyancy
Peak Performance buoyancy control is what defines skilled scuba divers. You've seen them underwater. They glide effortlessly, use less air and ascend, descend or hover almost as if by thought. They more easily observe aquatic life without disturbing their surroundings. You can achieve this, too.
The PADI Peak Performance Buoyancy Specialty course improves the buoyancy skills you learned as a new diver and elevates them to the next level.
250 €
Contact Us
Course Info
Improve your buoyancy skills with 2 open water dives.
Includes
PADI Materials
Certification fees
Scuba Equipment
Duration
1-2 days depends on your personal commitment.
eLearning
Study online before your course.
Total time 2-4 hours.
Requirements
Being at least an Open Water Diver.
Minimum age 10 years old.
Scuba Diving and Peak Performance Buoyancy
Buoyancy control is essential to becoming a confident, relaxed diver. Being perfectly balanced allows you to float effortlessly, use air more efficiently and deftly approach skittish marine life to get a closer look.
INDEPENDENT STUDY
PADI eLearning makes it easy to fit scuba lessons into a busy schedule. Complete the independent study part of your course whenever, wherever it's convenient for you.
Work at your own pace, online or offline, using a computer or mobile device.
AT THE DIVE SHOP
With Your Instructor
Determine how much weight you need and where to place trim weights to streamline your body position. During two dives you'll fine-tune your weighting during buoyancy checks and master neutral buoyancy with inwater practice.
Scuba diving requires a minimum level of health and fitness. Chronic health conditions, certain medications and/or recent surgery may require you to get written approval from a physician before diving. Avoid disappointment, download and review the
Diver Medical
form to ensure you won't need a physician's approval to dive before enrolling in a scuba course. Instructors and dive center staff are not physicians and should not be asked for medical advice; only medical professionals can give medical clearance to dive. If you (or your physician) have questions about medical fitness to dive, contact the experts at
Divers Alert Network
(DAN).
The first dive of the Peak Performance Buoyancy Specialty course may count toward your Advanced Open Water Diver certification – ask us about how to earn credit.
Each PADI Specialty you complete gets you one step closer to earning the elite Master Scuba Diver™ rating.
The PADI Underwater Navigator course fine-tunes your observation skills and teaches you to more accurately use your compass underwater. If you like challenges with big rewards, take this course and have fun finding your way.
Becoming a PADI Emergency Oxygen Provider lets you breathe easy knowing that you can recognize scuba diving illnesses treatable with emergency oxygen, and are prepared to offer aid.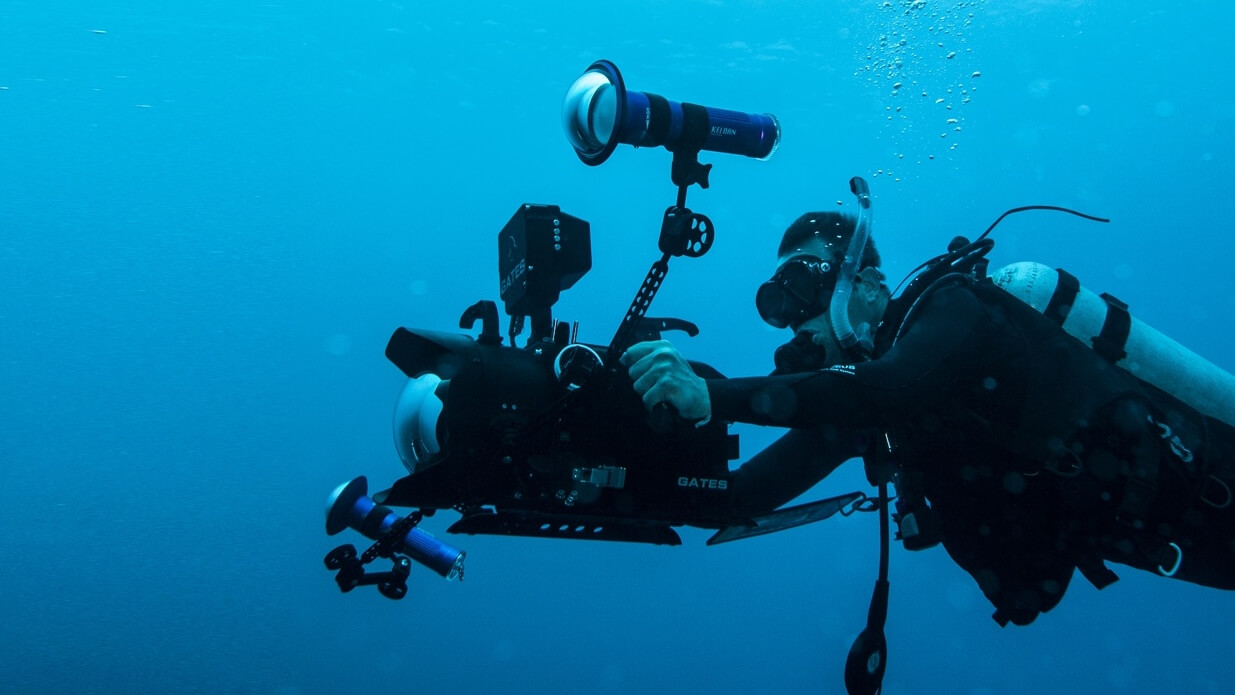 Learn professional tricks and tips for taking great photos underwater and the best way to capture video while scuba diving.