Our home reef or Skalakia, as it's called from the local people of Marathopolis, is the ideal spot for an introduction dive to the Messinian sea. Crystal clear waters, rocky reefs and an abundance of marine life make it look like a big aquarium. A lot of sea turtles are making their pass from here, so have your eyes open.
Ideal for novices as well as for experienced divers. Skalakia is one of the best dive sites to start your diving adventure in Messinia.
Experience level: All levels.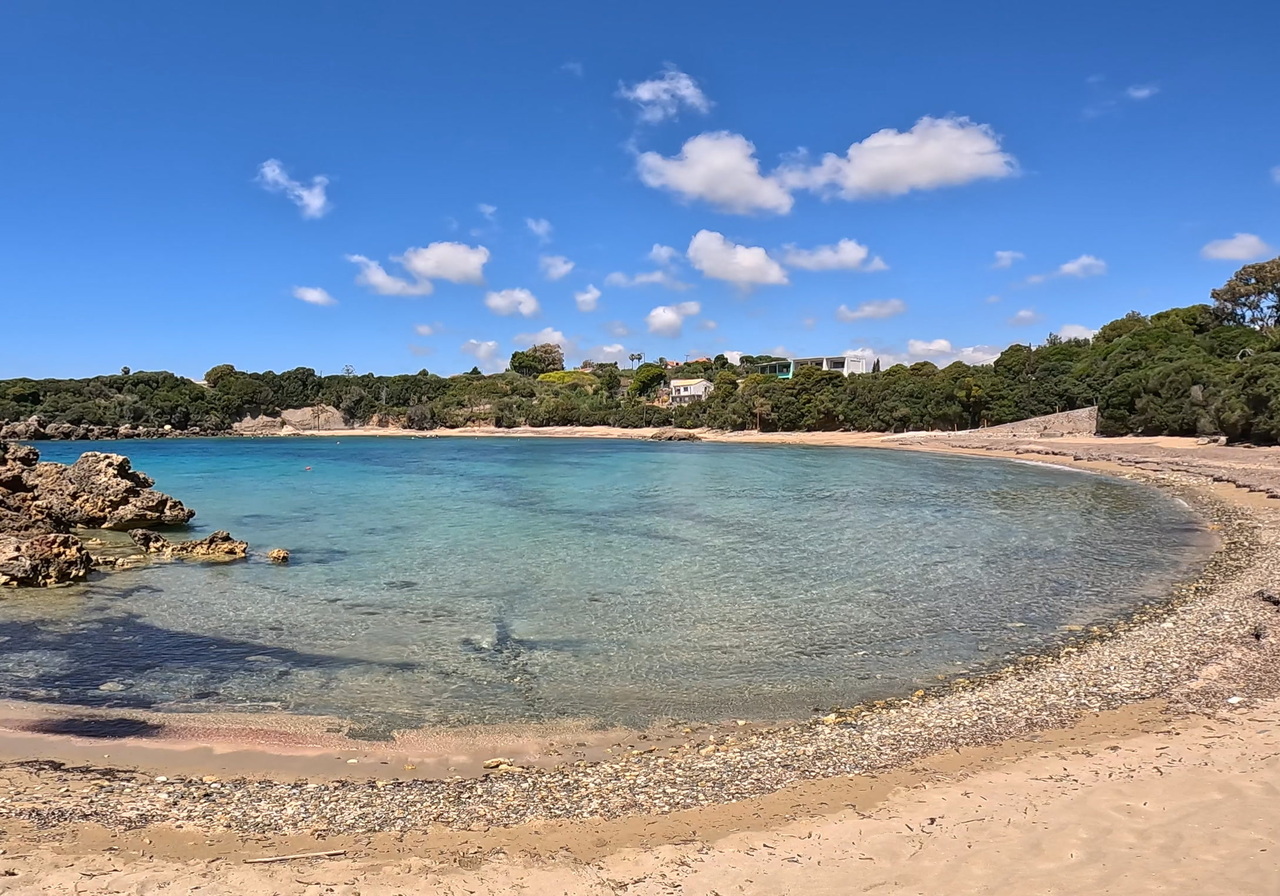 Vromoneri is a beautiful closed bay, protected from the strong south winds that sometimes hit the Ionian sea. Starting from a shallow sandy bottom, while exiting the bay you come across a big rocky reef. The reef is home to octopuses, moray eels, lionfish and small groupers. Perfect for all diving levels as well as for people who want to Discover Scuba Diving.
Experience level: All levels.
Voidokilia is a breathetaking closed bay that resembles the Greek capital letter omega (Ω). This beach has been voted one of the best beaches in Greece and is no wonder why! Beautiful underwater rock formations and an abundance of marine life is what waits for you in Voidokilia. Turquoise waters with visibility that exceeds 30m, white sandy bottom, big schools of fishes, rays and octopus is part of voidokilia´s beauty.
Experience level: All levels.
The beach of Barlas, is a tiny sandy beach very close to our facilities, facing the Ionian sea. Is a hidden gem for locals and a few turists that searching for places off the bitten path. Easy sandy entry and beautiful rocky formations is what makes this dive spot unique. Beginner courses like PADI Discover Scuba Diving or Bubblemaker are ideal for this location.
Experience level: Beginners.