Deep Diver
During the PADI® Deep Diver course, you'll learn how to plan deep dives, manage your gas supply and how to identify and manage narcosis.
You'll learn about buddy contact procedures, safety considerations and buoyancy control at depth.
400 €
Contact Us
Course Info
Certified to dive up to 40m/130ft depth.
Includes
PADI Materials
Certification fees
Scuba Equipment
Duration
2-3 days depends on your personal commitment.
eLearning
Study online before your course.
Total time 2-4 hours.
Requirements
Being at least an Adventure Diver.
Minimum age 15 years old.
How to become a Deep Diver
When you dive below 18 meters/60 feet, there are special safety considerations. If you're ready to become a deep diver and expand your boundaries, a PADI Instructor will help you gain the skills and confidence to explore to a maximum depth of 40 meters/130 feet.
INDEPENDENT STUDY
PADI eLearning makes it easy to fit scuba lessons into a busy schedule. Complete the independent study part of your course whenever, wherever it's convenient for you.
Work at your own pace, online or offline, using a computer or mobile device.
AT THE DIVE SHOP
With Your Instructor
During four dives with a PADI Instructor, you'll practice descents, buoyancy and safety stops. Through hands-on exercises, you'll discover how deep dives affect color, physical objects and your brain.
Scuba diving requires a minimum level of health and fitness. Chronic health conditions, certain medications and/or recent surgery may require you to get written approval from a physician before diving. Avoid disappointment, download and review the
Diver Medical
form to ensure you won't need a physician's approval to dive before enrolling in a scuba course. Instructors and dive center staff are not physicians and should not be asked for medical advice; only medical professionals can give medical clearance to dive. If you (or your physician) have questions about medical fitness to dive, contact the experts at
Divers Alert Network
(DAN).
If you're interested in exploring beyond recreational limits, ask your instructor about technical diving. Tec diving attracts experienced divers who enjoy a challenge, like dive equipment and want to go places other divers cannot.
Although you've been scuba diving at a site many times before, at night you drop into a whole new world and watch it come to life under the glow of your dive light.
Buoyancy control is essential to becoming a confident, relaxed diver. Being perfectly balanced allows you to float effortlessly, use air more efficiently and deftly approach skittish marine life to get a closer look.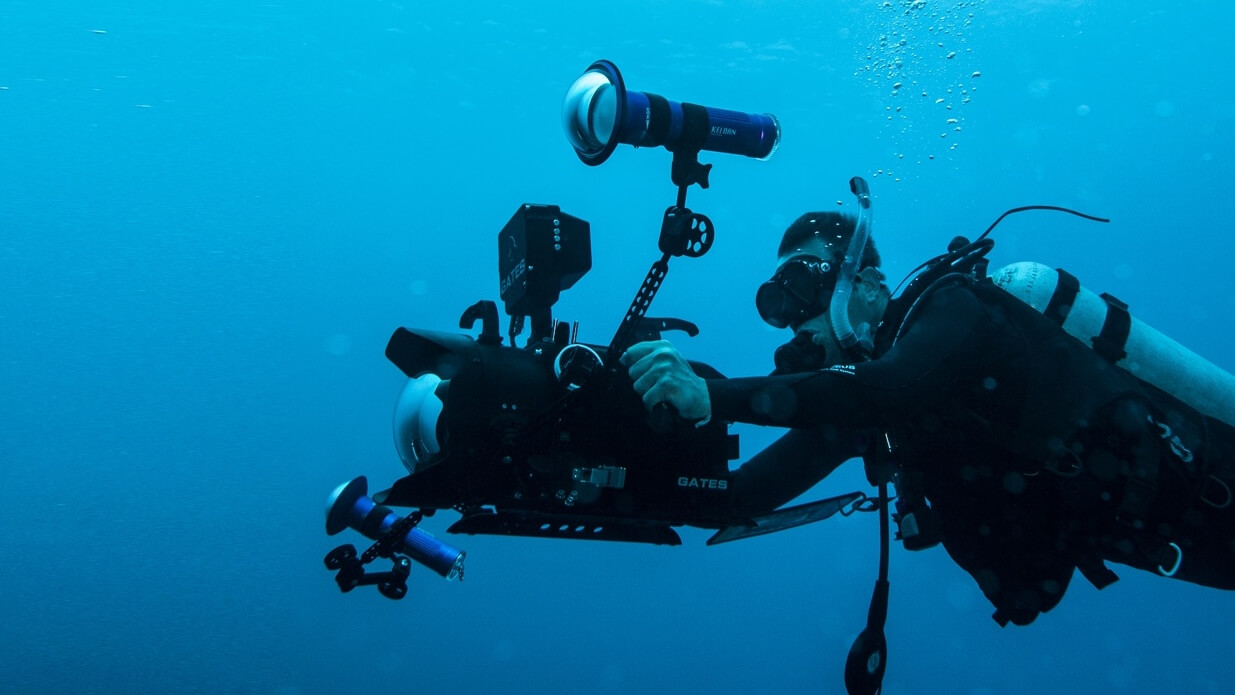 Learn professional tricks and tips for taking great photos underwater and the best way to capture video while scuba diving.