Bubblemaker
Bubblemaker is as fun as it sounds - a chance for kids to blow bubbles by scuba diving. Children who are at least 8 years old can use scuba gear to breathe underwater and swim around in shallow water.
70 €
Contact Us
Tour Info
Total duration of Bubblemaker is 3 hours.
Extras
Underwater photos for 10€
Second dive for 40€

Schedule
4 Bubblemaker programs every day
Requirements
Between 8 to 10 years old.
Parental approval is required.
Let's Blow some Bubbles
Experience scuba diving under the direct supervision of a PADI Professional. Take your first breaths underwater in water shallower than 2 meters/6 ft.
AT THE DIVE SHOP
With Your Bubblemaker Instructor
Start learning about how to use scuba diving equipment made for children - not adults. We will promise you will have lots of fun.
You will put in action your new knowledge, you will learn how to clear a regulator and mask, and an overview of breathing do's and don'ts.
Kids must be comfortable in the water, but no prior experience is necessary.
Scuba diving requires a minimum level of health and fitness. Chronic health conditions, certain medications and/or recent surgery may require you to get written approval from a physician before diving. Avoid disappointment, download and review the
Diver Medical
form to ensure you won't need a physician's approval to dive before enrolling in a scuba course. Instructors and dive center staff are not physicians and should not be asked for medical advice; only medical professionals can give medical clearance to dive. If you (or your physician) have questions about medical fitness to dive, contact the experts at
Divers Alert Network
(DAN).
Did you love your experience but you are still too young to get Open Water certified? Don't worry! Join us in a PADI Seal Team Course and have fun in a pool by completing exciting AquaMissions.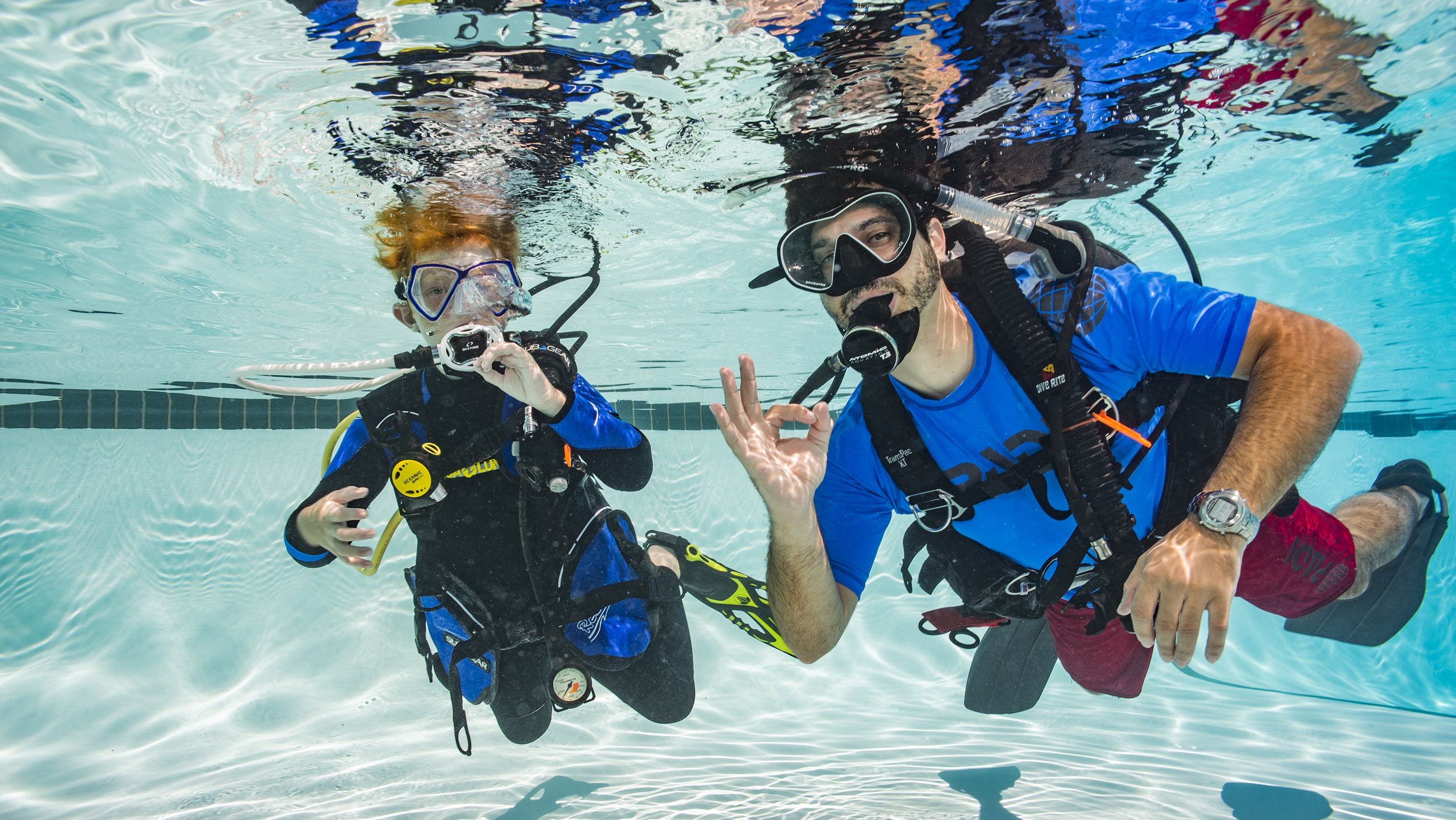 The PADI Seal Team is for young scuba divers who are looking for action-packed fun in a pool by completing exciting AquaMissions.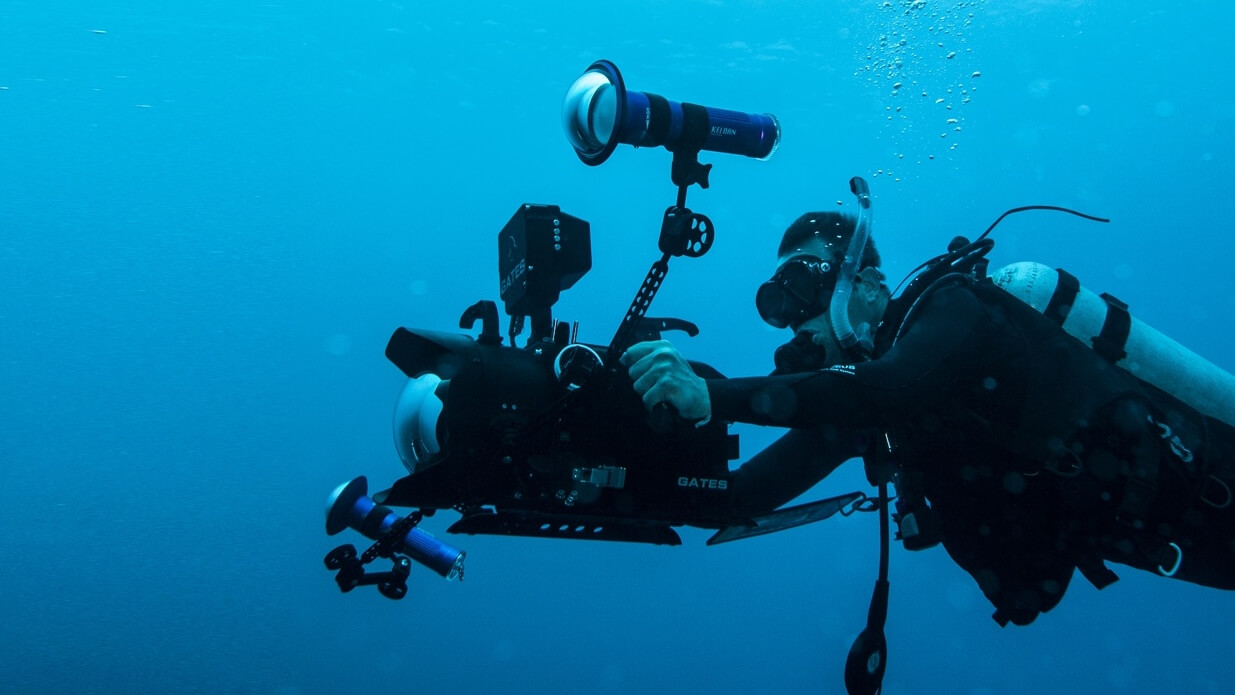 Learn professional tricks and tips for taking great photos underwater and the best way to capture video while scuba diving.