Advanced Open Water Diver
Advanced Open Water Diver
The Advanced Open Water Diver course is all about advancing your skills. You'll practice navigation and buoyancy, try deep diving and make three specialty dives of your choosing. For every specialty dive you complete, you can earn credit toward PADI® specialty certifications.
Our PADI courses begin daily. Reach out to us via email or WhatsApp for booking, avalability and scheduling.
550 €
Contact Us
Course Info
Certified to dive up to 30m/100ft depth.
Includes
PADI Materials
Certification fees
Scuba Equipment

Duration
2-3 days depends on your personal commitment.
eLearning
Study online before your course.
Total time 6-8 hours.
Requirements
Being an Open Water Diver.
Minimum age 12 years old
How to Become an Advanced Open Water Diver
Learn about underwater navigation, deep diving and three types of specialty diving that interest you. After some skill practice with your instructor, you'll make five open water dives. There's no exam because this course is truly about having fun and gaining experience.
Here are a few of the many options: Deep, Digital Underwater Imaging, Fish Identification, Night, Peak Performance Buoyancy, Search & Recovery, Underwater Naturalist, Underwater Navigation and Wreck Diver.
INDEPENDENT STUDY
Advanced Open Water Diver eLearning includes interactive lessons on 13 popular specialty dives: altitude, boat, digital underwater imaging, drift, dry suit, fish ID, night, buoyancy, search and recovery, underwater naturalist and wreck diving.
You'll study deep and navigation diving plus three specialties of your choosing.
AT THE DIVE SHOP
With Your Instructor
The course includes five dives: a deep dive below 18m/60f, a navigation dive, and three specialty dives. Gain experience, build confidence and discover your diving abilities.
Scuba diving requires a minimum level of health and fitness. Chronic health conditions, certain medications and/or recent surgery may require you to get written approval from a physician before diving. Avoid disappointment, download and review the
Diver Medical
form to ensure you won't need a physician's approval to dive before enrolling in a scuba course. Instructors and dive center staff are not physicians and should not be asked for medical advice; only medical professionals can give medical clearance to dive. If you (or your physician) have questions about medical fitness to dive, contact the experts at
Divers Alert Network
(DAN).
The minimum age to start the Advanced Open Water Diver course is 12.
Divers 15 or older earn an Advanced Open Water Diver certification. Between the age of 12-14 you will earn a Junior Advanced Open Water certification.
Junior Advanced Open Water Divers automatically become Advanced Open Water Divers at age 15.
Divers between 10-11 can earn a Junior Adventure Diver certification. Upon turning 12, they can complete the deep dive and earn a Junior Advanced Open Water Diver certification.
During the Advanced Open Water course, you'll try different types of specialty diving and discover your diving aptitude and interests. As an added bonus, each dive you make may be credited toward the related specialty certification. For example, if you try Night diving during your Advanced Open Water course and like it, you can credit that dive towards
Night Diver
specialty certification.
Here are some other courses to consider:
• If you like to explore the deep, getting certified as a Deep diver will unlock the maximum recreational diving depth for you, 40m/130ft!
• Want to improve your confidence and become a better dive buddy? Sign up for the PADI Rescue Diver course.
• With each certification you earn, you'll be one step closer to earning the elite Master Scuba Diver™ rating.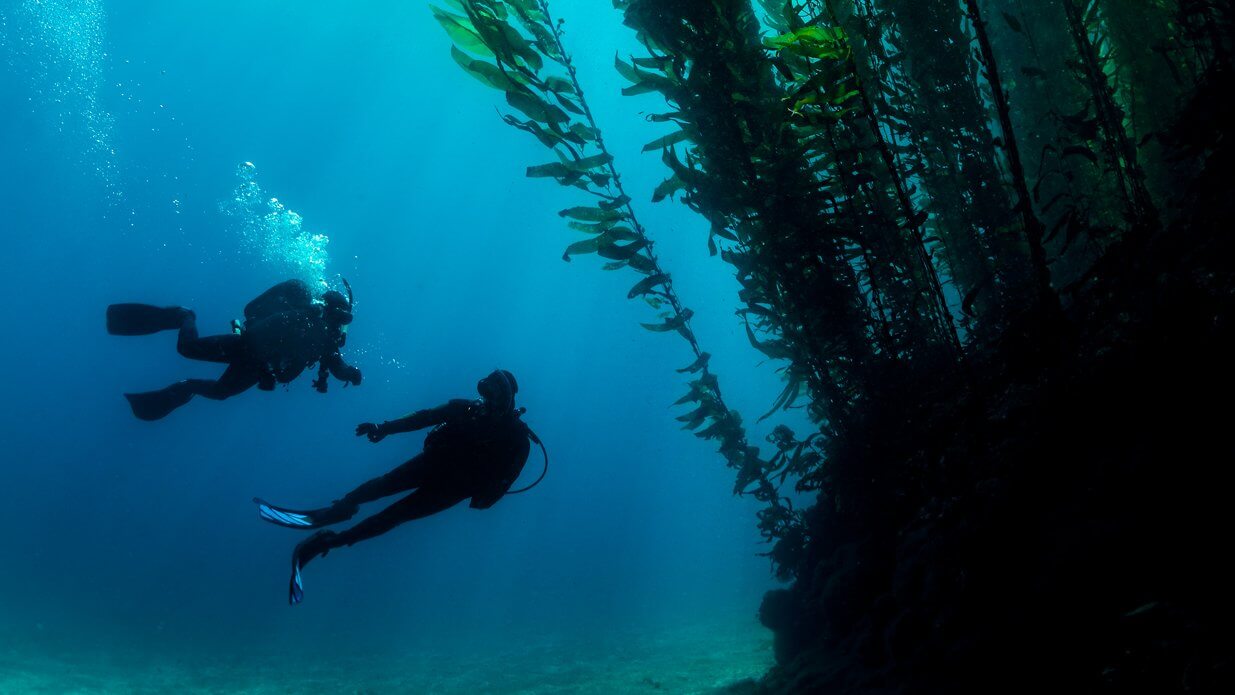 During the PADI® Deep Diver course, you'll learn how to plan deep dives, manage your gas supply and how to identify and manage narcosis.
Learn how to perform CPR, provide first aid that eases pain, assess a variety of injuries and illnesses and practice bandaging and splinting.
The PADI® Rescue Diver course will change the way you dive – in the best possible way. Learn to identify and fix minor issues before they become big problems, gain a lot of confidence and have serious fun along the way.